Home » A guide to Yakitori – Learn Japanese yakitori
 Succulent chicken skewered and grilled over charcoal is a favorite of both Japanese and visitors alike.  The aroma of chicken grilling over charcoal and the sound of glasses chinking from a yakitoriya can be an irresistible draw for many.  Yakitori are one of the great drinking foods, the perfect accompaniment to an ice cold beer on a hot summers night or hot sake on a cold winter's day.  You'll find yakitori in izakaya, specialty yakitori shops or at street stalls. You are usually offered the choice of Shio (salt) or tare (a sweet sticky soy based sauce) and you can add spice with sansho pepper or shichimi. The Japanese do not like wastefulness and so nose to tail eating is common, especially at the yakitoriya.  It can be a bit intimidating for visitors so here's our guide to the most popular skewer on offer.
Negima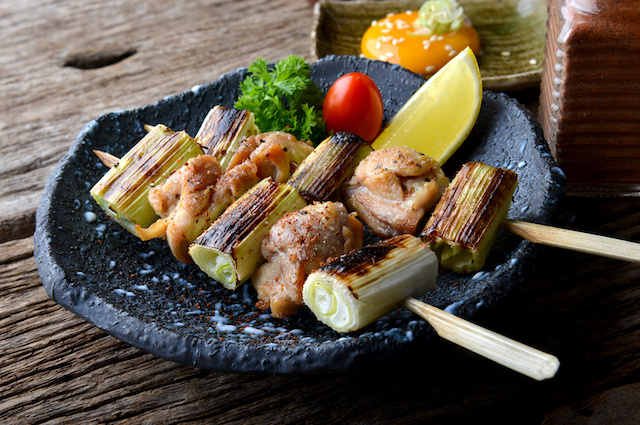 Thigh meat and Japanese leek alternatively skewered.  Negima is probably the most popular skewer(yakitori) and delicious with either 'shio or tare' (salt or sauce)
Momo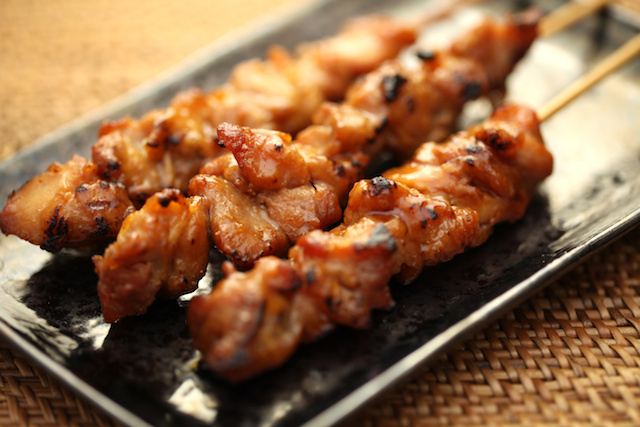 Momo is thigh meat.  Juicy morsels of thigh meat.  Simple but delicious yakitori.
Tsukune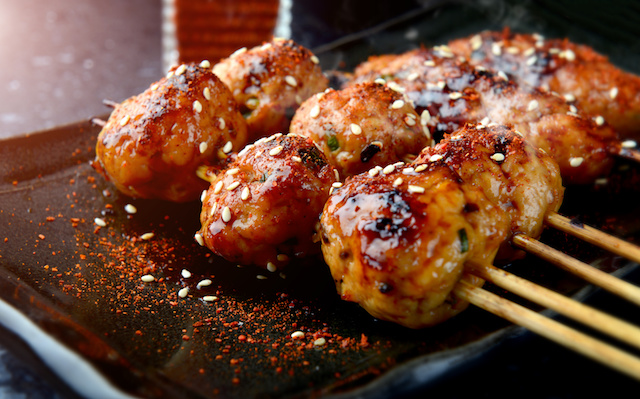 Tsukune is chicken mince formed into balls or a log shape and skewered.  It's usually served sauce style and often with a raw egg yolk.
Sasami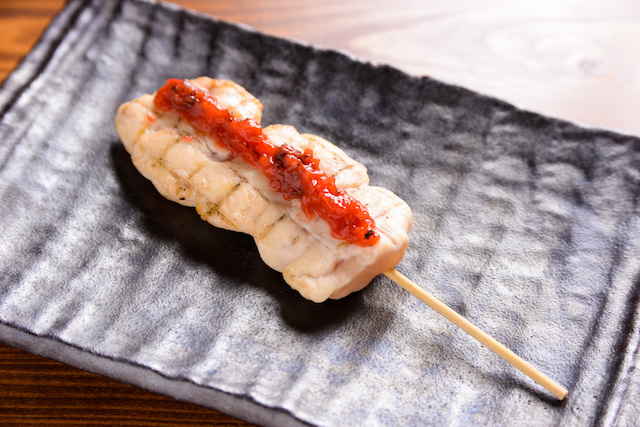 Sasami is chicken tenderloin.  It's usually cooked 'shio' and may come cooked with shiso leaf or topped by umeboshi paste (sour pickled plum paste), wasabi paste or miso paste.
Reba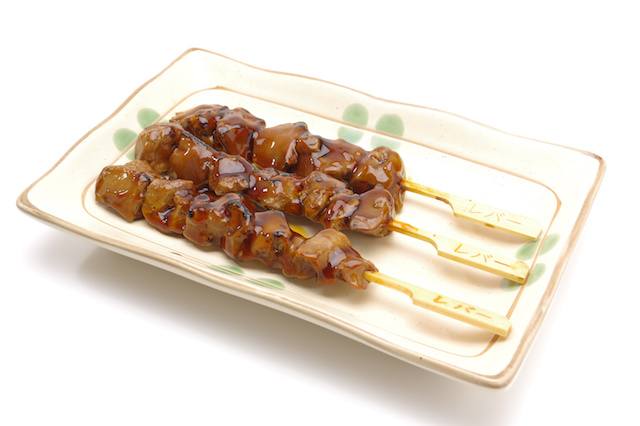 Reba is chicken liver.  Smooth and rich, it's best served with tare.
Tebasaki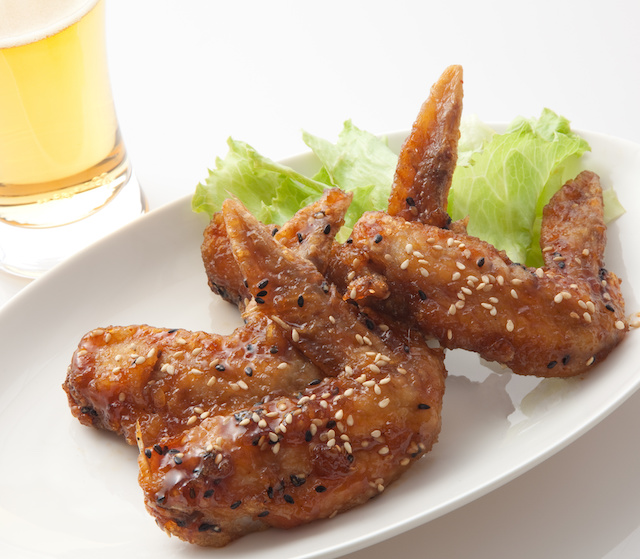 Tebasaki, are chicken wings.  The crispy juicy chicken wings best served with salt.  A popular item that's addictive.
Kawa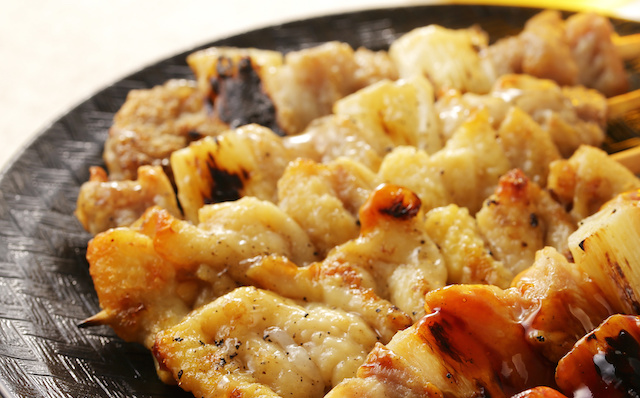 Chicken skin that's chewy and crispy at the same time.  Served with salt, it's a moreish accompaniment to an ice cold beer.
Sunagimo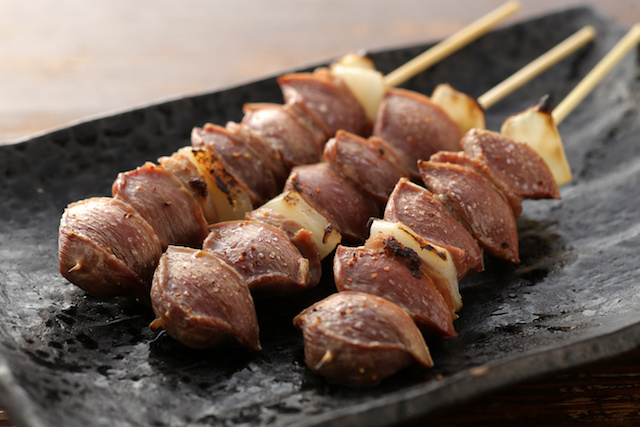 Chicken skin that's chewy and crispy at the same time.  Served with salt, it's a moreish accompaniment to an ice cold beer.
Bonjiri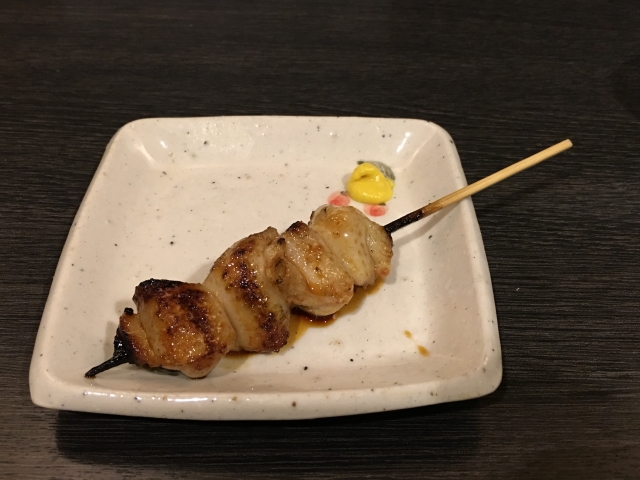 Chicken tail.  It's crispy and fatty and melt in your mouth delicious when grilled with salt.
Hatsu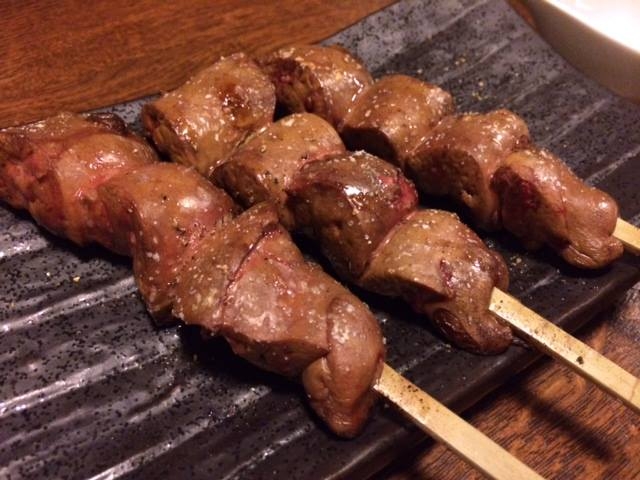 Chicken hearts.  A limited addition item on the Yakitoriya menu (chickens only have a single heart).  They have a unique texture and a meaty flavor and are best served with salt
Seseri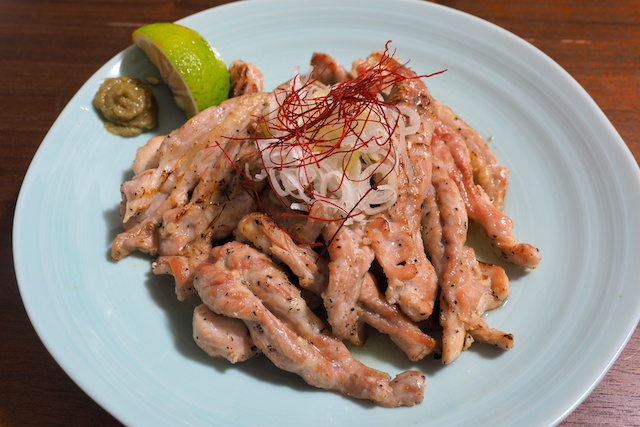 Seseri is chicken neck.  It's a juicy, meaty, tender cut that is excellent grilled with some salt.
Nankotsu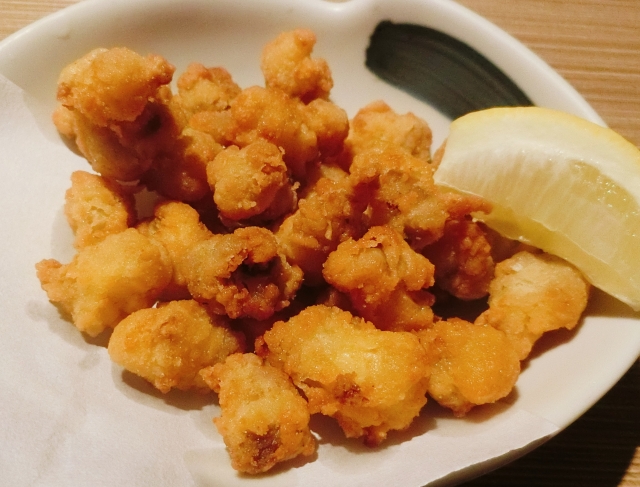 Nankotsu is chicken cartilage either taken from the breast bone or from the leg.  It doesn't have a strong flavor and is often eaten for its crunchy texture. Usually served with salt.