Home » 6 must try drinks in Japan sake
Japan is rightly very well known for its rich culinary history.  For the booze lover Japan offers an array of delicious and unique beverages to try. Here are our 6 must try Japanese drinks to wash down all that delicious food.
Sake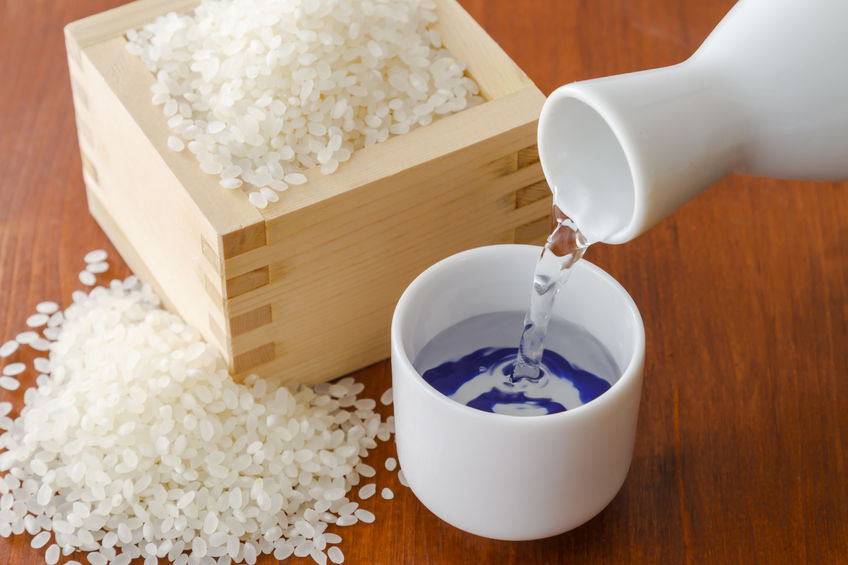 Sake or Nihonshu as it is usually referred to in Japan (sake is the generic term for alcohol) is Japan's national drink. It is made from fermented polished rice, top quality water and koji mould. It can be enjoyed hot or cold and makes the ideal accompaniment to a range of Japanese food. For premium nihonshu ask for a 'junmai daiginjo', Kubota and Haikasan are well respected brands that most izakayas usually stock. For something not quite as refined, convenience stores usually stock '1 cup' sake, sake that comes in a 125ml glass pot with pull top lid.
Shochu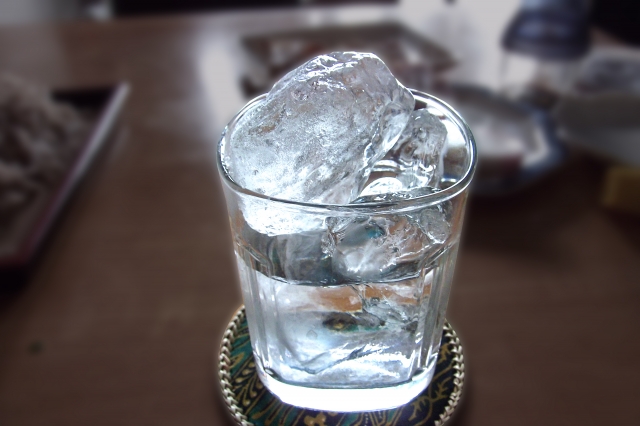 Shochu is Japan's favorite distilled beverage and often referred to as Japanese vodka though this doesn't really do shochu's interesting flavour profile's justice. It can be distilled from rice (kome), barley (mugi) or sweet potatoes (imo), each with their unique flavor profiles. With an alcohol content of upto 30%, shochu definitely packs a punch. It is drunk straight, on the rocks (rokku) with water (mizuwari) with hot water (oyuwari) or with a range of teas and fruit juices. These fruity varieties are known as Chu hi (Shochu Highball). Lemon, Grapefruit and oolong tea are all popular.
Fruit Liqueurs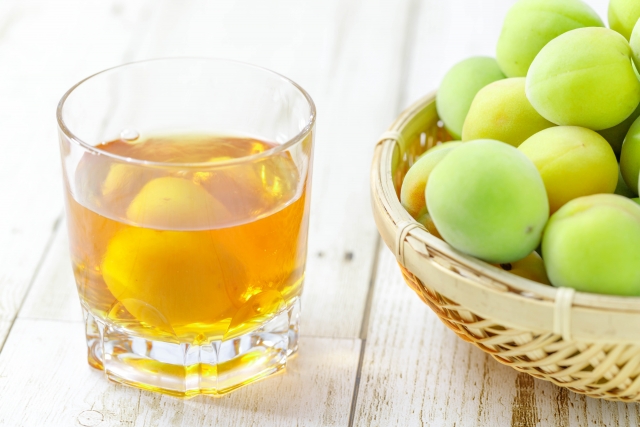 Japan has a wide range of fruit liqueurs which are usually made from steeping fruits in shochu. The most popular is Umeshu, a sweet but slightly tart plum liqueur made from using Japanese plums. It is delicious and refreshing when mixed with soda water (umeshu soda) and makes the perfect after dinner nightcap served over ice (umeshu rokku). Most izakaya and restaurants stock umeshu so why not give it a try.
Other popular fruit liqueurs include Yuzushu made using yuzu, anzushu made using apricots and mikanshu made using tangerines. All are delicious and well worth searching out.
Hoppy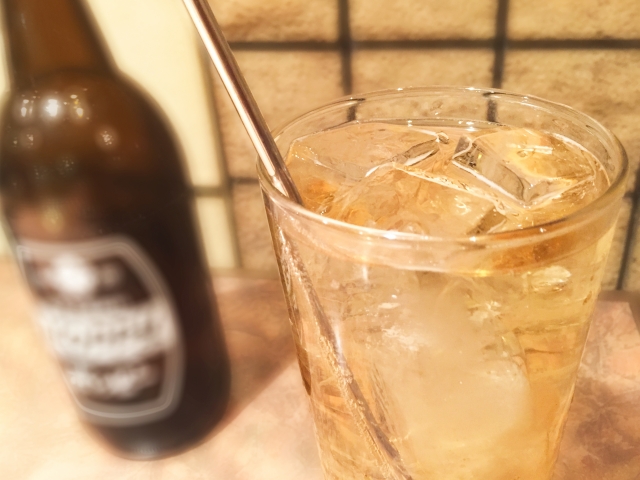 Hoppy is a low alcohol beer flavoured beverage which has been produced since 1948 and in post war japan was considered an alternative to beer. Hoppy is typically available in white and black varieties. The white hoppy is a regular larger like flavor where the black has a more bitter stout like flavor. Both are mixed with shochu to create a beer like drink. When ordering hoppy in an izakaya order 'a Hoppy set' and you will get a glass containing some shochu and a bottle of Hoppy. For additional orders you can order 'naka', some more shochu or 'soto', another bottle of hoppy. This uniquely Japanese drink is well worth a try!
Awamori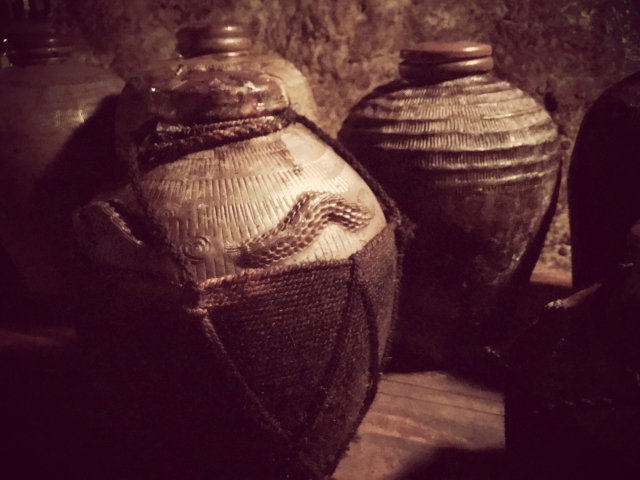 Awamori or Shima-zake (island sake) is a distilled beverage made in Okinawa. While it shares similarities with shochu it differs by being made from Thai long grain rice (a tradition that goes back to the 15th century) and being aged in clay pots. It is also stronger than shochu, usually between 30 and 43% alcohol. It is usually drunk mixed with ice and water but is also often drunk as a high ball with shikuasa juice (a small lime like fruit indigenous to Okinawa) and soda water.
Habushu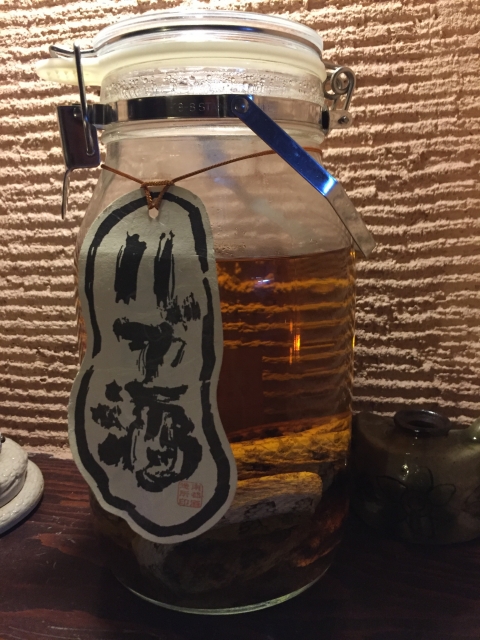 For the truly adventurous there is Habu shu. Habushu is an awamori based liqueur made from awamori herbs, honey, and a whole dead snake! Habu are venomous pit vipers endemic to the Ryukyu islands. The striking bottle featuring a whole habu can be a bit off-putting but the liqueur is rumoured to have aphrodisiacal qualities and to aid sexual disfunction!